Skin Care:
In our Clinic we Now Offer: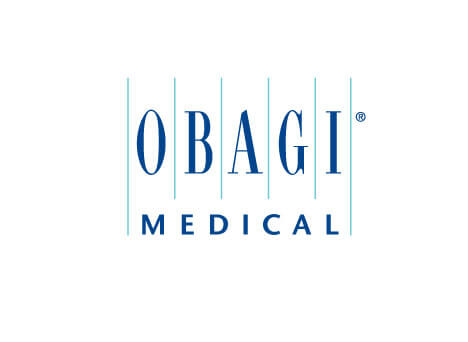 We also offer several skin treatment options:
Micro-dermabrasion

Skin Spot/Pigment Removal 

Photo Facial 

Skin Tightening 
A non-surgical face lift, this procedure improves muscle tone in the face and neck while lifting the cheeks and eyebrows. Clients will also see the reduction or elimination of fine lines and wrinkles. Improvement in facial circulation and skin exfoliation are other benefits from the procedure. Studies performed at the University of Washington indicate a 14% increase in production of natural collagen, a 48% increase in natural elastin production, and a 38% increase in blood circulation over a period of 20 days. The number of treatments required will vary depending on skin type and condition.
Infrared Light Therapy (Infrared Lights: BLUE AND RED):
ILT improves circulation, stimulates the production of collagen, and lessens the development of hyper pigmentation in age spots.  Benefits include increased radiance, firm skin, consistent skin coloration, better complexion, and a reduction of acne.
Microdermabrasion is a noninvasive, skin resurfacing procedure that gently exfoliates or polishes away the top layer of dead skin cells, while stimulating collagen growth, to reveal healthy new skin that looks and feels smoother. Fine lines, blemishes, dull skin and sun spots can be improved, especially with regular treatments.  Products such as moisturizers, creams and lotions are more easily absorbed and therefore more effective after microdermabrasion treatment. This is a painless, low-risk skin treatment that can be added to your beauty routine.
Skin Spot/Pigment Removal:
Skin pigmentation marks are a build up of melanocytes (cells containing melanin) under the skin typically referred to as freckles and age spots on the hands, face and body areas. Different types of laser can be used depending on the type of pigmentation. If pigmentation is in superficial lesions, then the Alexandrite 755 nm.  Laser Pigmentation Removal treatment is effective in removing pigmentation in as little as 1-3 treatments. The treatment will also depend on the area being treated, the type of pigmentation, and level of recovery time.  Laser treatment is one of the most advanced treatments for removing unwanted pigmentation on the skin such as age spots, sun spots, and freckles.
Skin Pigmentation Removal with Alexandrite 755nm is a quick, gentle and non-invasive treatment. This specially designed laser is absorbed only by the cells containing excessive concentrations of pigment. It does not affect the surrounding tissues or remove the normal skin color. The light pulses produced by the laser can feel similar to the flicking of a rubber elastic band and for most people is not too uncomfortable. Immediate darkening is noticed after treatment. For 7-10 days the area will look like a dark scab which eventually sheds.
The Alexandrite 755nm produces a wavelength of high energy light, which is then converted into heat energy.  This can target the specific area of pigmentation because the laser is absorbed only by cells containing an excessive concentration of pigmentation. This causes efficient destruction while leaving the surrounding tissue undamaged.
                                 Skin Conditions Treated
Freckles
Sun Spot
Hyperpigmentatio
Age spots (solar lentigines)
Flat pigmented birthmarks (congenital melanocytic naevi)
Photo Facial:
As we age and our skin is exposed to the sun, it can very easily result in the skin being damaged and developing sun spots among other things. There are many ways to combat the common signs of aging and sun damage on the face. These include creams, lotions, injectable treatments and surgery. Although these treatments can be very effective, an increasingly popular way to rejuvenate the skin on the face is by getting a photofacial.
A photofacial is a type of laser treatment where pulsed light is used to treat the skin to improve the overall skin tone. This treatment is a non-invasive treatment, meaning no incisions are made in your body. This is very beneficial since it means that there is no downtime and that you will not be left with any scars, as is the case with surgical options.
Skin Tightening:
There are two machines we use to tighten skin in a non-invasive manner.  The exilis uses radio frequency coupled with thermo-dynamics and our yag laser uses both 755 nm and 1064 nm in the wave length spectrum to safely tighten skin for patients with virtually no down time!  Laser skin tightening is a minimally invasive, non-surgical process that uses an infrared light source (a laser) to tighten skin by heating the collagen under the skin's surface, causing the skin to contract (tighten). Facial skin tightening is noticeable immediately after the treatment, and there is no downtime, making this an increasingly popular procedure.  Additional skin tightening occurs over the next few months, but optimal results usually require two or three treatments about a month apart.  Laser skin tightening is an FDA approved method for the reduction of fine lines, wrinkles, and skin laxity. While laser skin tightening results may not be as dramatic as those of a face lift, patients enjoy moderate results with no downtime. An added benefit of laser skin tightening is that it is safe and effective for restoring a more firm, youthful appearance to skin all over the body.